Your journey
to better health.
Optimizing the future of your health through compassionate and detailed chiropractic & functional medicine services
Bienvenido a Back On Track 2 Wellness.
Ofrecemos servicios de quiropráctico y medicina functional. Somos un officina bilingüe.
Personalized lifestyle medicine for every body.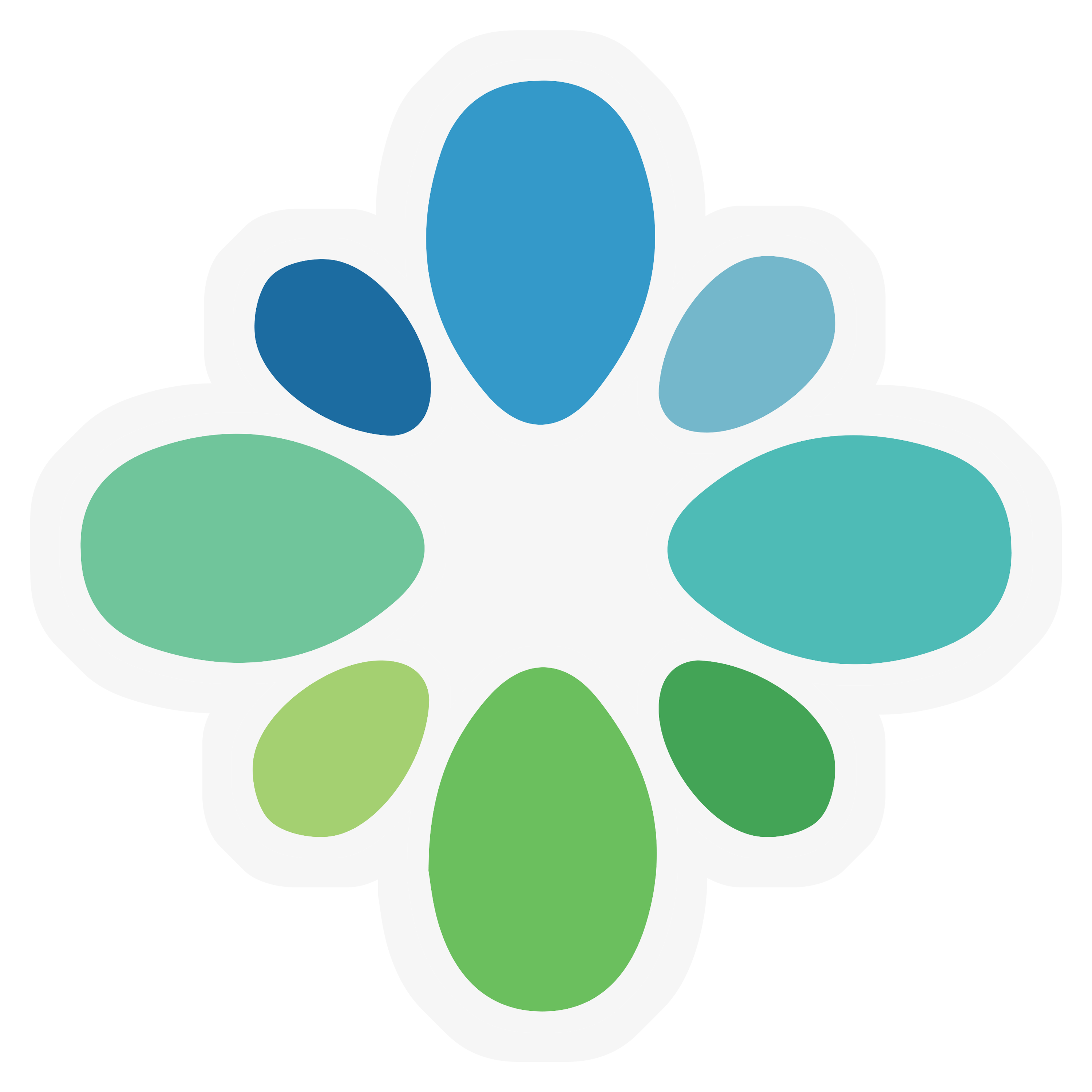 Telehealth appointments available
We offer telehealth nutrition and functional medicine sessions to keep accessible with your busy lifestyle.
Our synergistic root cause approach to improving your quality of sleep focuses on:
Chiropractic care and world-famous spinal adjustments are the foundation of boosting your spine's overall health, helping to improve the nervous system function. This hands-on approach is beneficial for increasing whole-body comfort and relaxation to contribute to improved sleep.
Functional Medicine optimizes all modifiable factors of health, including blood sugar, infections, gut health, proper digestion, mitochondrial energy, hormones, and more. Achieving holistic equilibrium in life can balance the sleep rhythm cycle in your body.
Our synergistic root cause approach to improving mobility focuses on:
Regular Chiropractic care improves overall posture and function. Optimal joint mobility is achieved when combining these treatments with targeted exercises to restore soft tissue flexibility and strength.
Our Functional Medicine approach focuses on critical Modifiable Factors of health, with the goal of reducing overall inflammation. People of all ages find that inflammation management helps restore flexibility and mobility in both the spine and extremities.
Our synergistic root cause approach to reduce pain & inflammation focuses on:
Specific Chiropractic adjustments aim at restoring normal joint and spine mechanics. These methods decrease the production of inflammatory chemicals, which leads to reduced pain and inflammation.
Functional medicine spurs positive lifestyle changes to create overall health and wellness. Instead of focusing on the symptoms, we target the root cause of pain and inflammation – which naturally helps with symptom reduction.
Our synergistic root cause approach to stabilize blood sugar focuses on:
Chiropractic care improves posture and overall Central Nervous System function. As a result, these adjustments can lead to improved cell-to-cell communication and potentially improve the insulin/glucose cycle to stabilize blood sugar.
Functional Medicine gets to the core of the relationship between blood sugar and insulin working together to support your energy and health. Our Lifestyle Medicine Pillars of Health can help improve blood sugar stability and overall wellness.
Our synergistic root cause approach to reduce stress focuses on:
Chiropractic care can impact brain function and a healthy nervous system. Specific adjustments help by improving your "rest, relax and digest" system, leading to the management of the body's innate fight-or-flight stress response.
Specific Functional Medicine practices can reduce stress, helping you achieve your best self each day. Reducing stress in this day and age can be a significant challenge, which is why proactive stress management is essential for optimal health.
Our synergistic root cause approach to better brain function focuses on:
The Chiropractic model addresses how structure determines function. Specific adjustments can enhance brain plasticity. This growth not only minimizes brain fog but also leads to improved thinking, memory, and motivation.
Through Functional Medicine, you can prioritize key lifestyle factors that optimize brain, thyroid, and hormone control essential for positive thinking. This approach gets to the foundation of optimal brain health.
Our synergistic root cause approach to balancing hormones focuses on:
Chiropractic care studies confirm the positive impact of adjustments to benefit the entire nervous system. Creating alignment can increase widespread hormone changes throughout the body.
The Functional Medicine approach is multi-faceted to address the root cause of hormone imbalance. We start with Personalized Lifestyle interventions, then augment the results with botanicals or supplements to optimize hormone cycles.
Our synergistic root cause approach to building strength focuses on:
Regular chiropractic care is an essential step to building a healthy, more resilient posture. This functional alignment enhances brain function and promotes a healthy, more confident sense of well-being.
Our Functional Medicine Lifestyle factors work synergistically to help you feel stronger. Implementation and consistency in this holistic approach lead to a physical, mental, and emotional strength you haven't felt in years.
Lifestyle Medicine
Holistic Solutions for a Thriving Life
The future of health is stepping beyond the superficial treatment of symptoms into an environment where doctors partner with patients to promote a thriving life. Our goal is to shift the focus from sick-care to holistic health creation. Instead of using medications to suppress symptoms, we look at the foundational habits and daily activities that can contribute to overall health and wellness.
We tap into the resilience of the human body and optimize key lifestyle factors that contribute to long-lasting health - for the body, mind, and soul. Lifestyle medicine uses evidence-based behavioral interventions that address the root causes of chronic diseases. Not only is it possible to care for and improve these health conditions, but this approach integrates essential principles for preventing disease.
The six key pillars of lifestyle medicine are:
Avoiding Risky Substances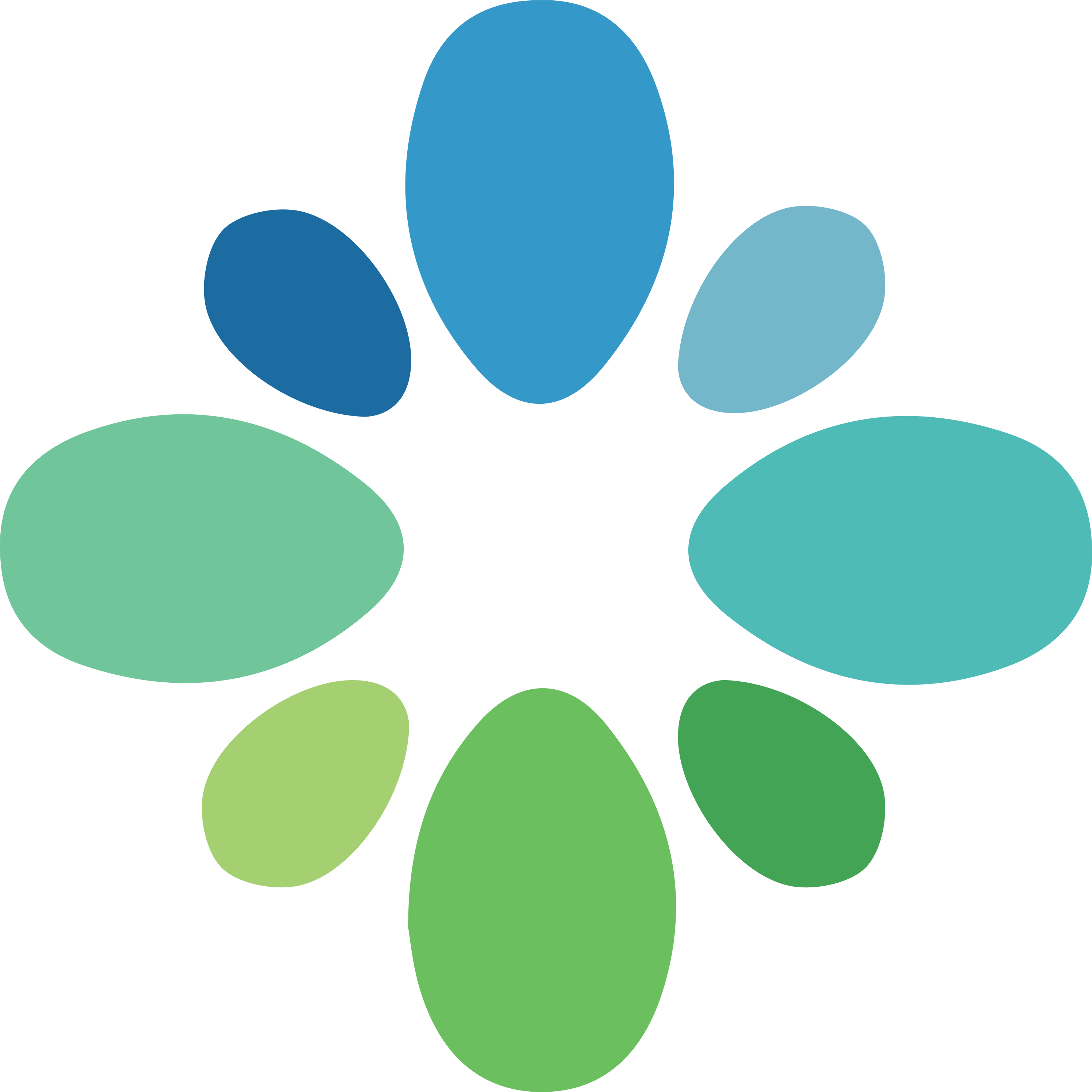 I have been a patient of Dr. Todd's for 15 years. I would be living my life in incredible pain if it weren't for his expertise in both his chiropractic ability and wellness care because of a ski injury and car accident. While at a business event, I sprained my neck. Went to urgent care after getting off the plane where they prescribed pain meds (did not help) and muscle relaxers (helped a little). After putting me on e-stem and the roller table, Dr. Todd adjusted my neck. I walked out of his office pain-free! Another instance, Dr. Todd sent me in for blood work. My thyroid numbers were extremely high and I couldn't take meds due to side effects. He put me on homeopathy help for my thyroid. My follow-up blood work came back normal! Kudos to Dr. Todd!
Sheri Anderson
I have been a patient of Dr. Bunning for 15 years. He is concerned about the physical and mental health of each patient. He is a functional medicine doctor as well as a chiropractor. He orders blood tests for the whole body to help detect problems that could develop in the future if I don't take care of myself . I have back issues due to previous injuries and with his treatments I have avoided any surgery. Even though I sometimes get off track he never gives up on me. Dr. Bunning cares about his patients and he is a great chiropractor. I appreciate him.
Carol Squire
Thank you Back on Track... not only are you helping me with my flexibility through chiropractics, but also my gut health. I lost 20 lbs, and feel much better. Thanks again
Lori Gonzales
Great chiropractor. Very knowledgeable and makes it entertaining. Also offers some great wellness advice. Prices are low and he doesn't take advantage of your lack of knowledge to bill you for unnecessary things. I highly recommend Dr. Bunning. He's never missed or been late for any of my appointments.
Anthony Smith
I held a desk job for 35 yrs and rode, trained, and showed my horses on the weekends. I've had car accidents and riding accidents over the years that left me with a bad back and neck. I have used other chiropractors, but they didn't take time to understand my horse hobby, and how it affected me. Dr. Todd Bunning did take the time, and as a result I have been going to him for nearly 12 years. He has kept me in the saddle and I am now 60 yrs old. Without his treatment I don't believe I would still be able to be riding and showing my horse at this age. I plan to continue riding horses into my 70's with Dr. Bunning's care. I recommend his chiropractic care, and he also has a great massage therapist.
Lynn R.
I was referred by a friend who found Dr. B. quite by accident.  Super glad she did!  I've been to several chiropractors and Dr. B. is spot on!  I'm always skeptical with a new practitioner and he knew all of my issues by examining me.  Without going into detail about my health issues, Dr. is a practitioner of the whole body.  I am able to be candid with him about my issues and he gives me candid advice/recommendations.  Without sounding trite, that is his job; addressing the entire body.  I'm so pleased that I bring my entire family, including my two children  & have referred him to several friends.  This guy knows what he's doing.
Amber D.
Dr. Bunning and his staff have helped my family for over three years, with many more to come. He is an amazing chiropractor but more than that, he is a passionate functional medicine doctor and his desire to help his patients is like nothing I have ever experienced. His knowledge to help better his patients' health and lives is very inspiring.  My daughter and I not only leave feeling better physically, but we feel emotionally better.  The real deal.
Ann M.
I feel so blessed to have Dr Todd as my chiropractor. At every visit, his assessments are thorough, and his treatments are spot on.
Dr Todd has been my chiropractor for about 15 years. I've come in with severe headaches, tennis elbow, post broken ankle, bad back, painful wrists, and the list goes on. No matter what problem I've presented to him, he's provided me with an effective treatment and relief from my pain.
I recommend Dr Todd Bunning very highly.
Lynda H.
I have been seeing Dr Todd for chiropractic care for just over a year.  I have experienced such a huge difference in how I feel - my chronic back pain is now a rare occurrence.  I have also recently begun to see him for Functional Medicine care as well.  Dr Todd has a great, fun personality that makes a visit to his office enjoyable rather than a chore.  I can't recommend him enough!!!
Jennifer M.
I'm very impressed with Dr. Todd. My third adjustment lasted two weeks. I actual slept through the night without waking up in pain. Thank Dr. Todd!
Lola R.
Dr. Todd is the best in the area. I've been going to him for more than 10 years. He really takes the time to get to the root of the issue, he doesn't just treat the surface. His knowledge of integrative nutrition/healthcare is top notch. He figured out my son's food allergies and autoimmune disease when no MD could. If you struggle with pain, dietary issues, weight loss, hormone balance or really anything, do yourself a favor and go see Dr. Todd!
Rachele K.
I've been with back on Track for over 15 years. Doctor Todd has always been there for me when l've had back, neck problems. He listens to you about what's going on with your body and works well with dealing with the problem. Flexible hours and always works with you to schedule an appointment. Would recommend him to anybody. Wouldn't be in as good of shape as I am without him.
Jim S.
I saw Dr. Todd years ago for my messed up back. He was funny and made a painful process as easy and smooth as he could. I went back to him a few months ago for some lower back and leg injuries. Since then I see him frequently because even though the process is uncomfortable he finds ways to keep you distracted and laughing. He is very knowledgable as well. But that's just the guy he is. Professionally he can pinpoint problems in areas that seem completely unrelated but sure enough it helps. I don't like doctors of any kind because they're usually so busy trying to show you how smart they are that they don't listen to your needs. I can say this doctor is more personable than any others I know. Thanks Doc for excellent care and being a friend.
Anthony S.
I have been going to Dr. Todd Bunning for 14 years.  Of those 14 years 10 have been coming back and forth to Roseville from Florida.  Dr. Todd knows how to align my spine and fix problems for me while they occur and before they become issues.  He is concerned about my overall health and works hard to ensure I understand what I need to do with not only my stretch and routines but also from a dietary perspective to keep my body working at its best.

He has repaired me where other chiropractors have tried but may not have the skills or strength to work with me.  Sometimes, I think it's because he takes the time to truly understand and work through my challenges.  

Thank you Dr. Todd/Back on Track for always working with me to keep my back on track!
Phil M.
Dr. Todd is by far one of the best chiropractors I've ever seen. He is very attentive to his patients and has great pricing. He is also a wonderful medical doctor as well, bonus! I recommend him to all my family and friends.
Sheri H.
I started getting adjustments from Dr. Todd's over 10 years ago. Dr. Todd is very well educated and knowledgeable in several disciplines of preventive care.  I have felt that he offers a friendly no pressure advice and that he tries to help his patients live a "healthier" lifestyle by educating and working on their diet and exercise programs. He is more than willing to put in the time to customize a care program that address' your specific needs and care requirements. His office offers easy scheduling and flexibly for busy professionals and has even helped me with phone call or text reminders. He follows up if I miss an appointment!! On more than one occasion, I have been very fortunate he was able to address an immediate issue that had come up.
Vance L.
I have been a patient of Dr. Todd for almost 7 years. I was 29 when I first started getting adjusted and was a big skeptic when it came to chiropractic care in general. I maintained weekly adjustments for a few years before I stopped going because life became too busy. Very soon I regretted and restarted my weekly appointments. Dr. Todd is very professional, yet attentive in your particular needs. Aside from adjusting me, he also spends sessions helping and teaching me proper stretching techniques. Dr. Todd has also been a great teacher of the benefits of healthy nutrition. He has held detox classes (that include cooking tips and food samples) to countless sessions of Q & A's for the people who do not even know to ask or question our food process' or something as simple as the ingredients. I personally am very thankful of the all the services and benefits I receive from someone I feel truly cares about my health.
Marica J.
Have been getting adjustments monthly from Dr. Todd for over 10 years. He does not just make a lot of adjustments, he first checks you over to see which areas need attention and then puts your body in order. He is very pleasant and friendly, he is a Dallas Cowboy fan - please forgive him Niner and Raider fans!
Edward K.
Another great adjustment today by Dr. Todd.  I have been a patient of Back on Track for over 13 years and truly believe being under his care that this 61 new year body feels like 40!
Laura G.
I've been seeing Dr. Todd for over 10 years. My mom was seeing him and recommended him to me when I started having hip problems from standing so long during my job. He did his overall assessment, talked to me about posture and things I could do to help while at work. It really was the best thing that happened to me.  

He talked to me about nutrition, exercises, stretching, detoxifying my system for my health and he has a great massage therapist that helps loosen me up.

When my mom was diagnosed with cancer he was willingly to do whatever she needed to continue treatments and ease her pain. Unfortunately she wasn't able to continue seeing him, but I appreciated the care he took with and for her. Dr. Todd deals with the whole patient, not just the adjustments but the whole person and their overall well being.

I would definitely recommend him to anyone.
Stacy R.
Just returned from another wonderful monthly massage and adjustment at Dr. Todd's. I  have been appreciating him for over 14 years! I can't imagine my life without the help and relief he provides. From a wonky shoulder, due to a car accident, to lower back pain ( and don't we all have that ), to nutrition, supplements, information and advice on whole body matters-- I highly recommend his services. He is responsible for my health and energy. He is personable, friendly and very supportive.
Karen G.
Best Chiropractor around.  I have been going to Dr. Todd for over 10 years and have referred many patients to him.  He's very personable, professional and knowledgeable.  Besides being able to adjust and align my body he has been spot on with other auto immune issues and treatment.
Colleen D.
I have been a patient of Dr. Todd's since 2005. I have some arthritis in my upper back from a previous injury and some lower back issues. He has helped me with adjustments and stretching so I can keep moving and not stiffen up.  Dr. Todd cares about the whole body.  He is also a functional medicine doctor. He has sent me for blood tests to look at the whole body. This is a more comprehensive blood test than what would be done by the regular medical doctor.  In 2009 I had an incident with my lower back that disabled me for two months. I did have some pain shots and physical therapy and after that Dr. Todd continues to work with me so I do not get that problem to occur again.  I believe that if I was not working with Dr. Todd I could have needed back surgery.  I think Dr. Todd is an excellent chiropractor. He knows what he does and he is constantly taking seminars to improve his knowledge about the body. The staff is friendly and he has an excellent massage therapist.
Carol S.
I have been seeing Dr. Bunning for many years. He's very interested in my health. He's very knowledgable with his chiropractic work as well as nutritional information. I had been ill for many years and he helped me so much. I am able to eat well and not be in the pain I was having. The things he suggests for me only improves my health and energy. I can't imagine the shape I would be in without him. I have tried other chiropractors and doctors and none of them have been as beneficial as he has been. I tell everyone I know about him and several friends and family members see him regularly. If you're looking for someone to better your health Dr. Bunning is the way to go.
Denise S.
I have seen many chiropractors over the years and Dr. Todd by far is the best I have ever seen.  His precision and dedication to the art of chiropractics, in my opinion is incomparable.   I have been going to him for about a year and he has not only managed my pain, he has also maintained the adjustments so I feel like a normal person!  Pain free!!  Any friends or family I send to him.
Supposed L.
Dr. Todd Bunning is an excellent Chiropractor.  I had an appointment at 10am and I was immediately greeted by a staff member and prompt received an adjustment.  I felt immediate relief and continue to feel great as a result of visiting Back on Track Chiropractic Wellness Center.  This guy also knows nutrition and turned me on to some things that have really increased my energy. Thumbs up to this business!
Tony F.